Testimonials
We are pleased to share some of the comments we have received from satisfied customers.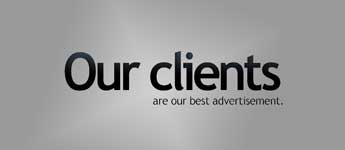 Prevost Car is one of the largest bus manufacturer in Canada and second largest in North America
"From the time when Prevost Vice President Dann Wiltgen and I visited you in Kelowna in March 1999, we have developed a mutually respectful and profitable relationship. During all these years, Willingham Bus Canada has been a positive partner in developing the pre-owned motorcoach market. Thank you for your support !"
Michel Dery
Pre-owned Coach Regional Sales Manager
Prevost
St-Nicolas, Quebec
---
First Group is the largest school bus and transit operator in Canada
"Over the years we have found that Willingham has responded to our needs in a professional timely manner. We would highly recommend their services."
Alvin Zaharko
RVP FirstCanada ULC
Farwest Group
---
Lantal Textiles are a major supplier to the bus, rail and airline industries
"Lantal Textiles has been a supplier of Flat Woven and Velvet Pile fabrics to Willingham Bus for the last 15 years. In that time we have worked very closely with Rick Mussellam on a variety of projects, both large and small, ranging from Hi-Speed Cataramans to small and large Bus re-furbs. What started as a simple business relationship has over the years progressed to a really personal one and I would strongly recommend that whenever the opportunity arrives you give Willingham Bus a call."
Len Allard
Lantal Textiles
---
Cardinal Coach Lines is a highly respected Canadian passenger coach company
"First Canada ULC and our affiliate Cardinal Coach Lines Limited have been a customer of Willingham Canada for the past 20 years. We have had a significant number of coaches reupholstered at the Willingham facility at Kelowna. We have also purchased numerous sets of new seats through Willingham. Willingham Canada has provided competitive pricing and timely reliable delivery of products and service. Moreover , Rick Mussellam and the staff at Willingham have always provided consistent personalized attention to us a customer. We highly recommend Willingham as a quality supplier."
Stan Weber
Regional Vice President, Western Canada, First Canada ULC
President, Cardinal Coach Lines ULC, Calgary, AB
---
Motor Coach Canada is a Canadawide Motor Coach Association
"Willingham Canada and Rick Mussellam have been long time active members of both Motor Coach Canada and the Ontario Motor Coach Association. Both these names (Willingham Canada and Rick Mussellam) are well known and regarded in the industry. They have a solid reputation. They regularly attend conferences and tradeshows to keep up to date, not only with their customers but to keep up to date on what is new in the industry and what is important to operators. They support the industry in our attempts to raise the awareness level of what we do, in growing the industry and making it more efficient. Rick has not only created relationships with his customers, he has created friendships."
Brian Crowe
Former Executive Director
Motor Coach Canada (MCC)
Ontario Motor Coach Association (OMCA)