Willingham Canada's "Bus-in-a-Box" Service
Send us your bus and seat information and we'll ship you your bus interior in a box!
... OK... well maybe 2 boxes!
Think of it. What will it take to update your coach interior?
At Willingham Canada, we bend over backwards to help our clients. And we have realized that sometimes, people want to do their own refurbishing. So now you can do your own bus refurbishing work, but you can still rely on our quality products!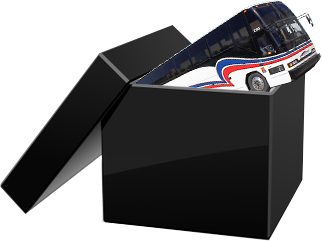 Seat covers with backs and bottoms to fit your seat model
Driver's seat cover
Modesty panel coverings
Lavatory door covering
Starting at $4995 for a 47 passenger bus
Also need the following?
Head rest covers
Side wall carpet or fabric
Headliner fabrics
Lavatory wall fabrics
We can add those to the box too!
Call us today @ 250-491-0003 and we'll give you a quote!
Foam or other seat parts? See our parts page for more!